Hi babes,

What better way to chase away the mid-week blues than a little retail therapy?
Allthingslovely will be launching a new collection this Wednesday, 6th of April at 8.30pm!





Two Allure Label Dresses of our best quality satin material.
Two chiffon designs in seven gorgeous colours altogether.
Another drape feature dress in three beautiful colours.
An elegant & sophisticated workdress that will definitely be a statement piece.
An extremely pretty cropped cardigan in three basic colours - white, grey & black.
And last but not least, a lovely pencil skirt!
And here's some sneak peaks for you girls......
BLOOMING ROSEBUD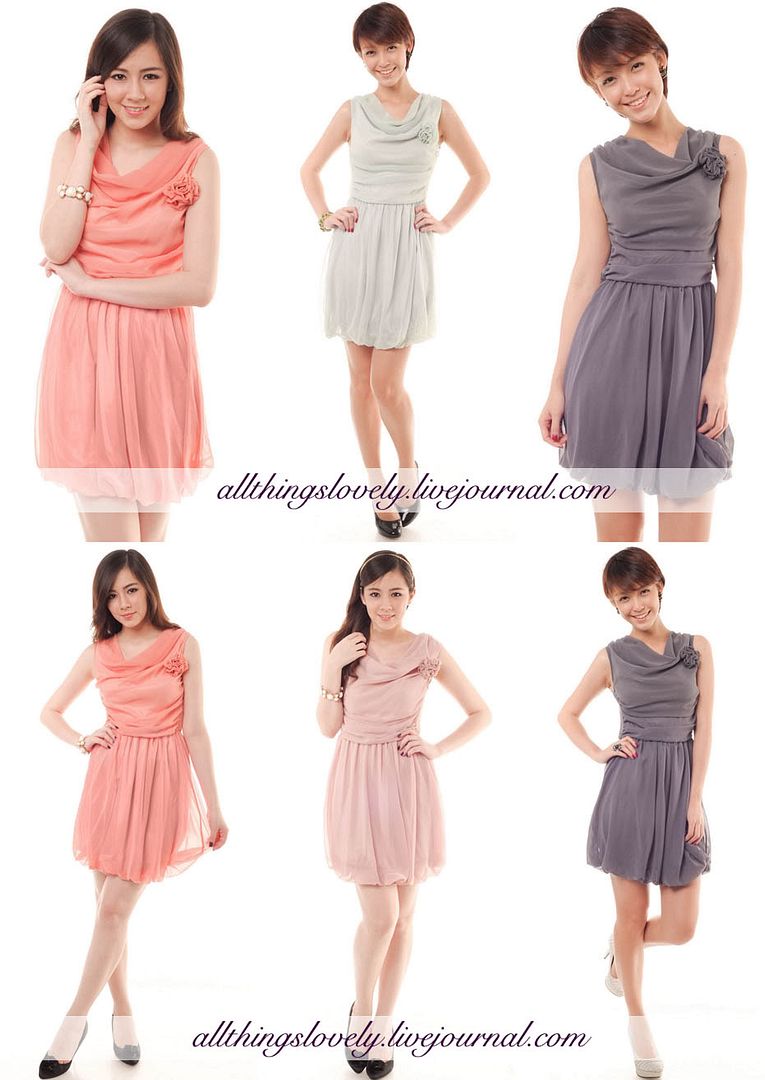 This chiffon dress features a boat neck gentle draping that makes us feel all girly and demure!
The blooming rosebud exudes sweetness and the pleats in the ballerina skirt hides the after-meal bulges.
You girls can take your pick from an array of four colours - Coral, Mint Green, Dusty Pink & Taupe Grey!
DRAPED DELUXE
Our drape dresses have received alot of praises from you girls so here's a favourite piece of ours so far.
Dinner date after work? Drinks at night? Girls night out?
Draped Deluxe can take you anywhere!
Comes in 3 versatile colours - Cobalt Blue, Lilac Grey & Camel Brown!
ANGELIC FLAIR
Didn't manage to get your hands on a piece of Ocean Iridescent from Summer Surprise Collection One?
Don't miss out again this time!
We brought you Angelic Flair in three new colours that's in the rage this Summer.
Tiffany Blue, Dove Grey & Coral!
These are just three out of the eight items that we are bringing to you dears for the upcoming collection so be prepared to be wowed further!! :)
And that's not all....
We heard how much you love the products from Ascience so we will still be giving you girls the wonderful treats for your hair!
With every purchase at allthingslovely, you will be entitled to a free sample from Asience!
You may get to choose from any of the three products featured below.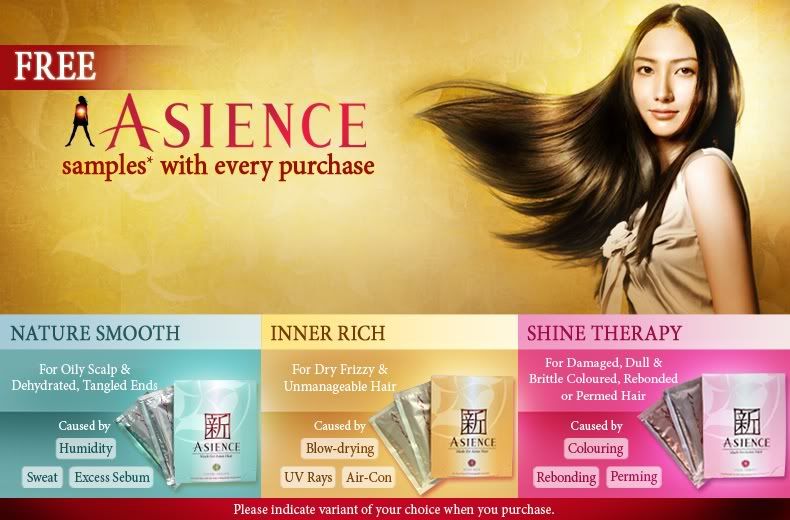 The three of us coincidentally chose to try the three different variants each!
Carmen is using the Nature Smooth, Wanting is using the Inner Rich and Hanni is using the Shine Therapy.
And we are all loving all three of the variants loads!! :)
You are not going to want to miss this launch <3
SEE YOU LADIES ON WEDNESDAY, 6TH APRIL AT 8.30PM!
xoxo,
Carmen
ATL